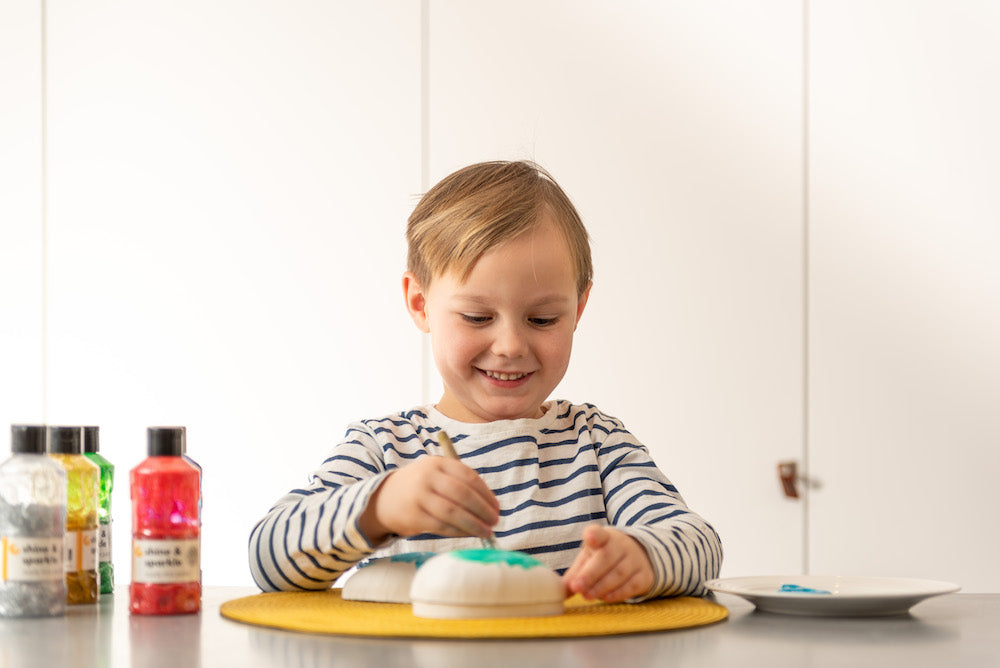 Posted on
---
Jessica
As a child, Jessica had a giant vintage Easter Ägg that had been passed down from her Grandmother. She absolutely loved it at the best of times, but never more than the year when she tipped the lid and discovered a big turquoise caterpillar (the coolest toy in 80s Sweden).  
Linda
Growing up in Vaxholm, the beautiful archipelago, Linda's crafty mother made her own Easter Äggs. It was always a surprise on how it would look like but never confusing who each Easter Ägg was for. Sorry to, not yet, be able to indulge you to any of the bad photos of Linda as a motif. Linda always hoped to find a scratch card inside, even though she knew that any potential win would go to her lucky brother.
Annica
Annica used to love dressing up as a Påskkärring ([pawsk-shaerring] n Easter witch) and hand out drawings of chickens, eggs and bunnies in return for sweets to put in her Easter Ägg.
This is her, posing with a kettle-full of loot on the front steps of her Nan's house. A few years later, she dressed her younger brother Jonas in that same skirt and called him Emma the Easter Witch. Sorry, Jonas
Only in Sweden...
Subscribe to our newsletter
Promotions, new products and sales. Directly to your inbox.