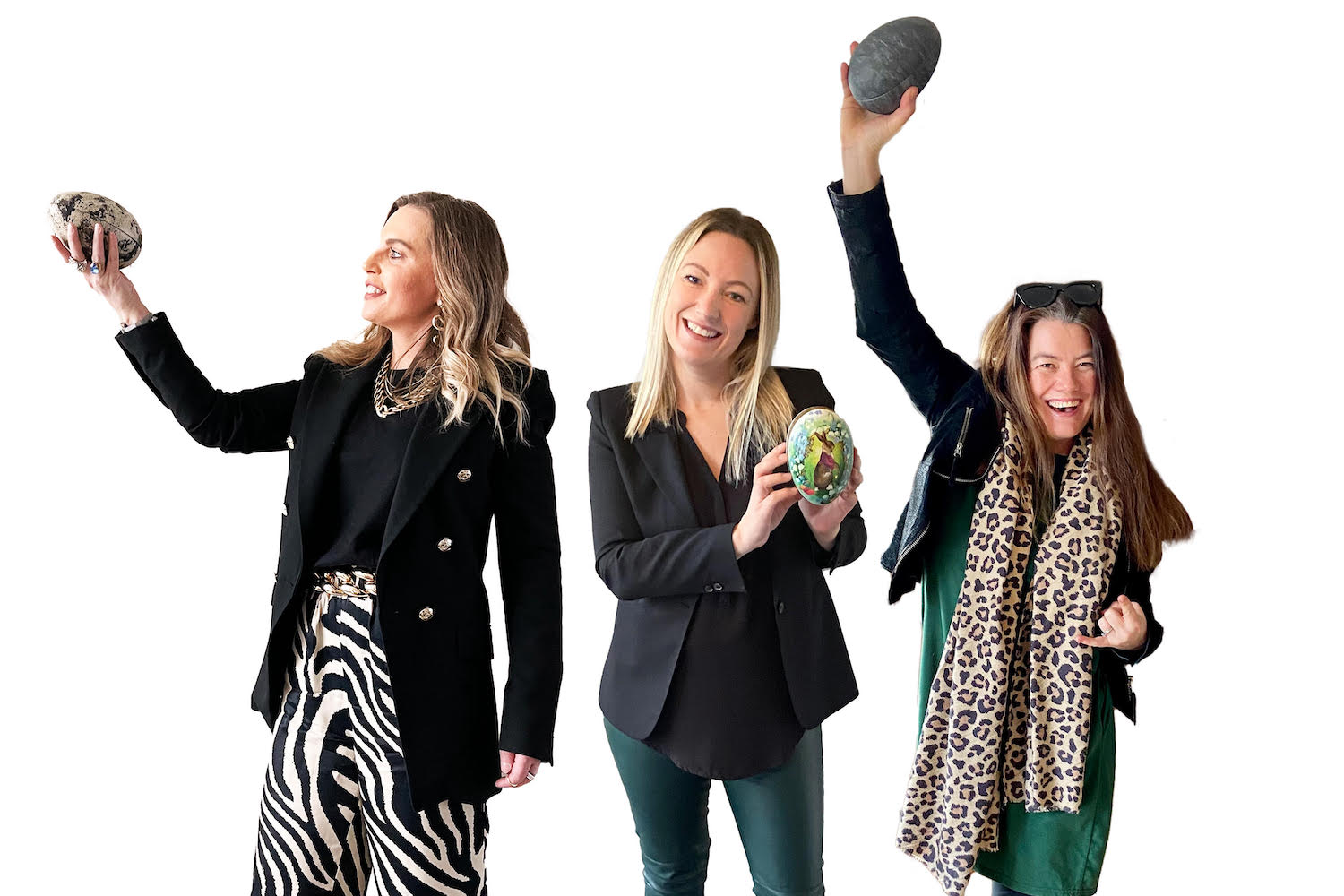 Posted on
---
Hej and thanks for stopping by
We hope you like our Swedish Easter Äggs. Gåva was born during lockdown 2020. We hope our Easter Äggs put as much of a smile on your face when you open them as they did on ours. 
With nothing but Facetime and Zoom to connect us to the motherland, Annica and Jess (who've both lived in the UK for many years) started feeling rather nostalgic. 

When you can't get home, all you seem to think about is what you miss from home.
Like Scandi Christmas 
So we pickled herring, we baked ham and served it with Uncle Kjell's whisky mustard, we designed elaborate gingerbread houses and stirred up sweet homemade knäck that stuck to our teeth, we heavy-rotated Scandi Christmas tunes (there's a Spotify list but we'll spare you), we dialled in the fam and we felt almost like we'd made it home.
And then, it was all over
When it became clear that we wouldn't be able to travel in spring either, we suddenly missed our Easter Äggs. Quite desperately.
So we made a decision: if we couldn't get to the Äggs, we'd bring the Äggs to England. 
A few phone calls later, the first pallets of Easter Äggs set sail from Malmö. Annica got to work on words, Jessica researched sustainable packaging, and Linda sorted artwork from her kitchen studio in Stockholm.
The three of us will be back with more sustainable Scandinavian gift ideas soon (perhaps for Midsummer, crayfish party season and Christmas) but, until then, we wish you Glad Påsk / Happy Easter!
Enjoy your Äggs!
Annica, Jessica & Linda
Subscribe to our newsletter
Promotions, new products and sales. Directly to your inbox.