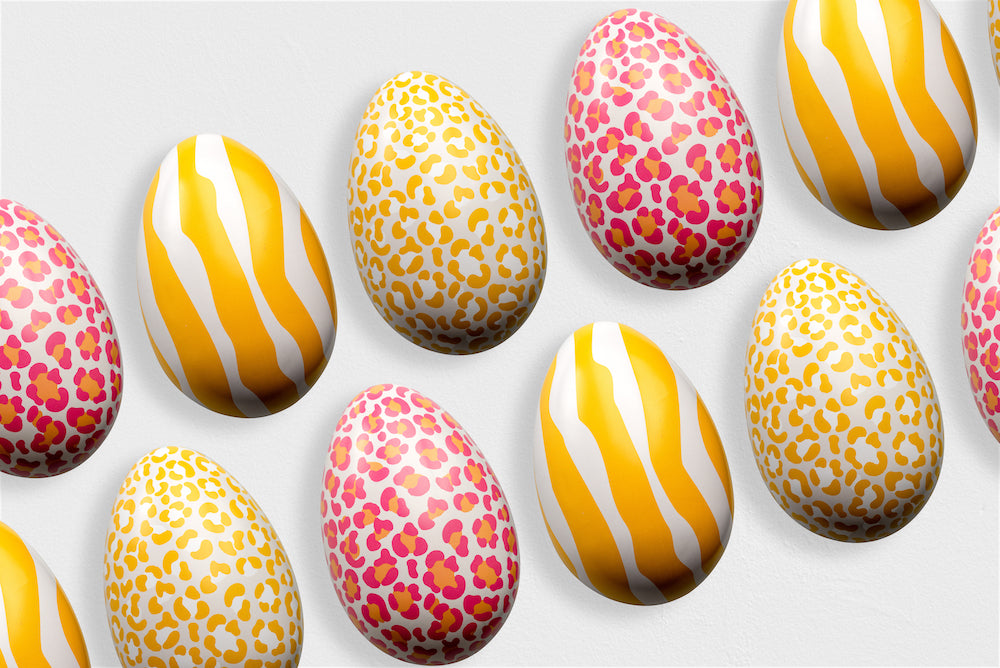 Posted on
---
Hej
If 2021 was all about introducing our traditional Swedish Äggs to you, 2022 is all about giving them a bit more Gåva-va-voom with our first original collection, a chance to stir in some fun, fashion and a cheeky streak of animal print. 
Of course, our debut Gåva collection had to be named after Stockholm, our hometown, the capital of Swedish style and the birthplace of every Ägg design in our studio here. 
Like all good Swedes, we get all misty eyed about the return of spring around this time of year, so our super-size Killdeer-inspired Fläckig and the florals and greens of Blad and Blomster are our homage to April (or, if we're really lucky, March) - the end of the long Swedish winter. 
Last year, the pretty Lilian Ägg was our botanical bestseller; this year, we've gone for bigger, bolder florals inspired by the high-fashion prints we've been eyeing up in Ӧstermalm's boutiques. 
But this wouldn't be Stockholm without a good dose of beige - the city's hipsters won't be parted from their neutrals. After all, fashion here in Sweden is about fitting in, not standing out. 
So our animal prints are, in some ways, Gåva's little act of rebellion: cool Scandi neutrals ambushed by spots of Leo and the stripes of Zebran in bold, bright Lola pinks and Easter yellows. You don't have to look too far to find our inspiration for these designs - we make no secret of our love for animal print.
We hope you're as excited as we are!
Subscribe to our newsletter
Promotions, new products and sales. Directly to your inbox.