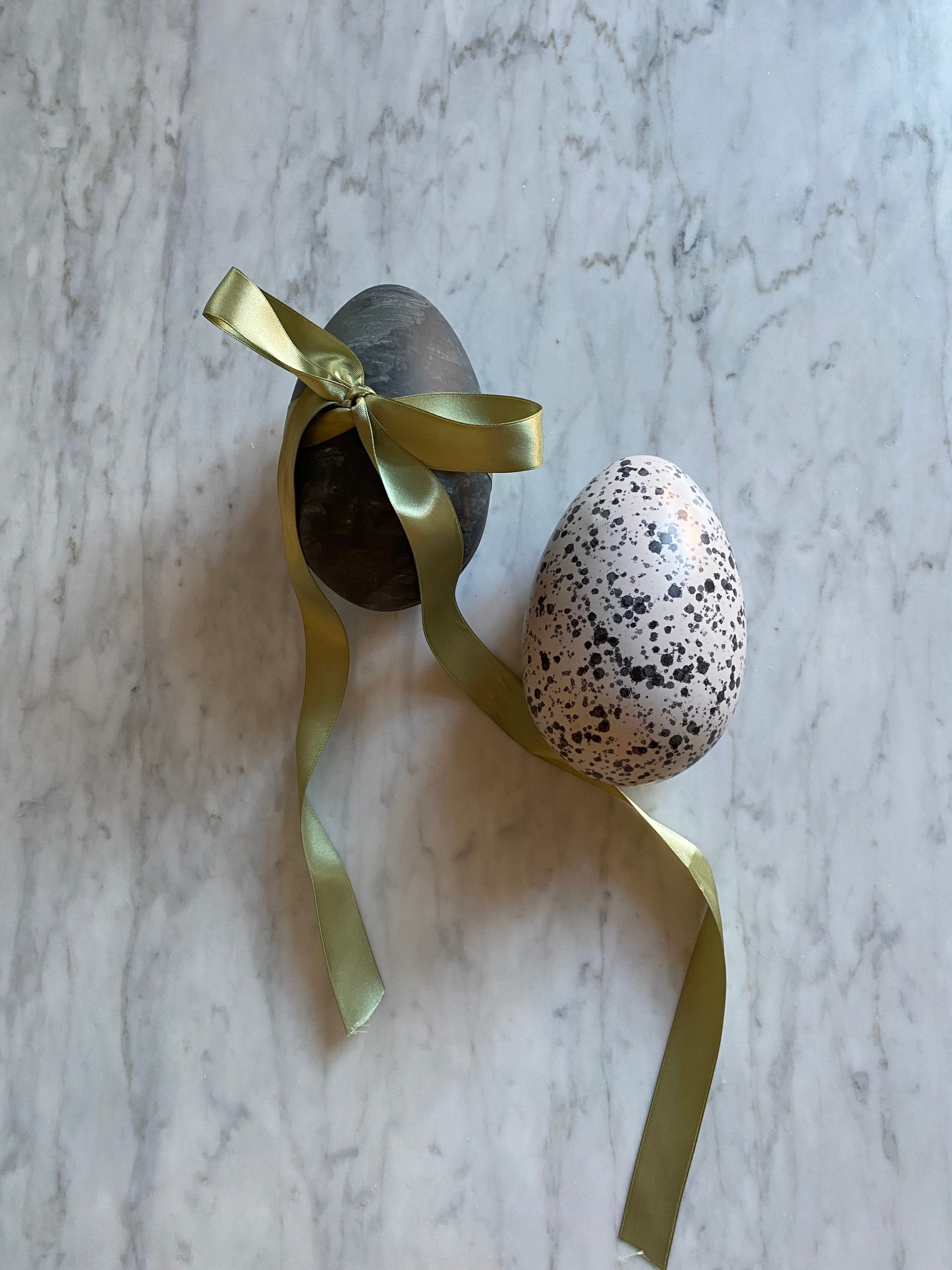 Posted on
---
Pick them the perfect Swedish Ägg from 18 designs
Perhaps it's a friend who needs a bit of TLC? Your brilliant team at work, who have carried each other through the uncertainty of the last couple of years? Or your partner, just to say Happy Easter?
There's something really delightful, really kind and really Swedish about Easter gifts.
Swedes are famously good gifters. Not that we are extravagant (although diamonds have been known to find their way into Äggs) - it's all about the thought behind the giving. Easter is an opportunity to give when it's not expected, and that's what we love about it.
If you order your Äggs in March, you'll have a couple of weeks before Easter to fill them each with a little treat or two.
Pick an Ägg for someone special
Need some Ägg-filler inspiration from other customers?
Ideas we love… a voucher for a movie or manicure, a little bottle of hand cream or bath oil, beautifully-wrapped soap or tealights, dried fruit or roasted nuts, make-up or nail polish, their favourite tea, a little bag of mini Easter eggs, truffles or posh chocolates, a picture or gift from the kids, jewellery, cosy socks, little bottles of their favourite drink, jars of homemade chutney or jam, a spice mix they'll like, or a scratch card (ideally winning)
And if sending a gift to say 'I'm thinking of you' is enough, choose from our own range of Ägg Fillers, including the new G&T Ägg, and we'll send it all off for you with a handwritten gift note. 
Subscribe to our newsletter
Promotions, new products and sales. Directly to your inbox.