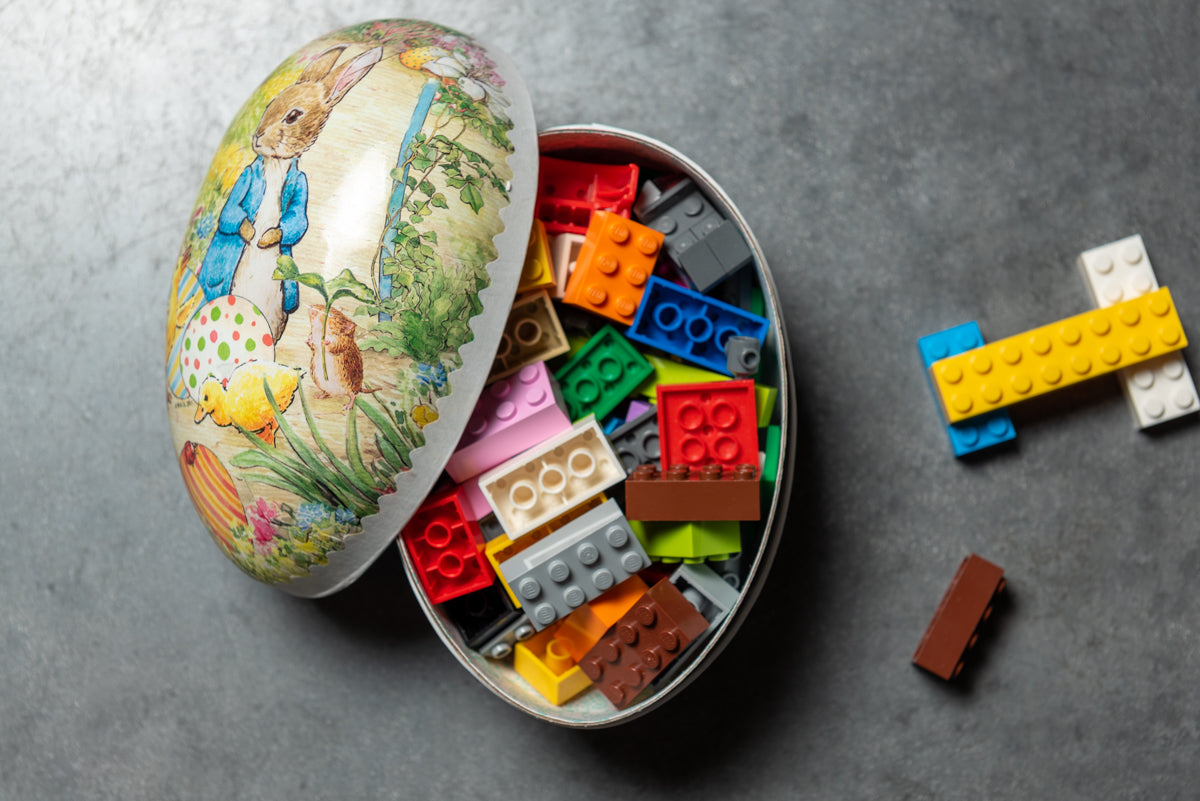 Posted on
---
Why should Christmas have all the fun? 
Swedish kids get just as excited about putting out their Påskäggs when they go to bed as their Christmas stockings, especially when they wake up on Easter Saturday to find they've 'hatched' a little surprise inside.
As kids, our Påskäggs would usually be stuffed with our favorite rainbow pick 'n' mix or chocolate treats, but Swedish parents are getting more and more inventive with their Easter gifting. Collectable figures, stickers and cards are really popular, but crafty pens and paints, hair accessories, a bath bomb or a yo-yo or card game would fit perfectly in an Ägg. All that matters is the squeal of excitement when it is discovered…
If you want to stick with Swedish tradition, Scandi style Easter eggs don't get much more classic Swedish Påskägg than the Hildur, but our bestselling kids' egg in 2021 was Pelle Kanin (the Swedish name for Peter Rabbit), which has all the charm of our childhood eggs, with the timeless Beatrix Potter characters your kids know and love. We also know a few Tweenagers who would go ga-ga for Lola, and we love the idea of little gifts hatching each year from a giant bird's egg: Fläckig.
Don't forget the Easter bunny either - we've heard she's partial to a G&T in her Ägg.
Subscribe to our newsletter
Promotions, new products and sales. Directly to your inbox.